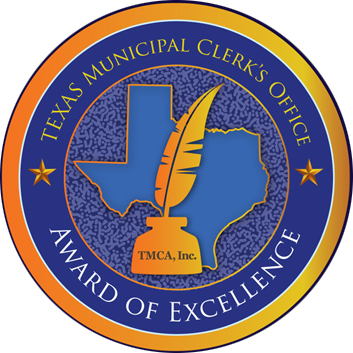 Functioning much like the Secretary of State, the City Secretary is the local official who maintains the integrity of the election process, ensures transparency and access to city records, facilitates the city's legislative process, and is the recorder of local government history. The City Secretary acts as the compliance officer for federal, state, and local statutes, including the Open Meetings Act and the Public Information Act, and serves as the filing authority for campaign finance reports and financial disclosure statements.
Mission
The Mission of the City Secretary's Office is to deliver exceptional services in a courteous and efficient manner by encouraging participation in governmental processes, safeguarding municipal elections, enhancing transparency, and ensuring access to records while maintaining the integrity expected by federal, state and local law.
Description of Operations
The Office of City Secretary offers support, assistance, and information to the City Council for the decision making process; preserves City documents so that the Council, City employees, and citizens have timely and convenient access to City records; and provides election services to voters and candidates for public involvement in local governance.
City Hall administration office customer service
Administrative functions and additional responsibilities as requested by the Mayor, City Council and City Manager or as directed by the City Charter and state law
Chief elections officer, overseeing candidates and conduct of City elections
Records Management Officer, effecting the City's records schedule for the creation, storage, imaging, preservation, or purging of records and maintenance of the City's historical documents
Coordinate the City Council agenda process and manages the City's Open Meetings Act compliance
Oversee the Public Information Request process in accordance with state law
City Board/Committee/Commission member management and liaison
Maintains custody and proper application of the City Seal
Processing of alcoholic beverage license applications, in compliance with the Texas Alcohol and Beverage Commission and City Ordinance
The City Secretary's Office serves as a resource for citizens and a link between citizens and the City Council.
| | |
| --- | --- |
| | |
| Old City Hall | New City Hall |